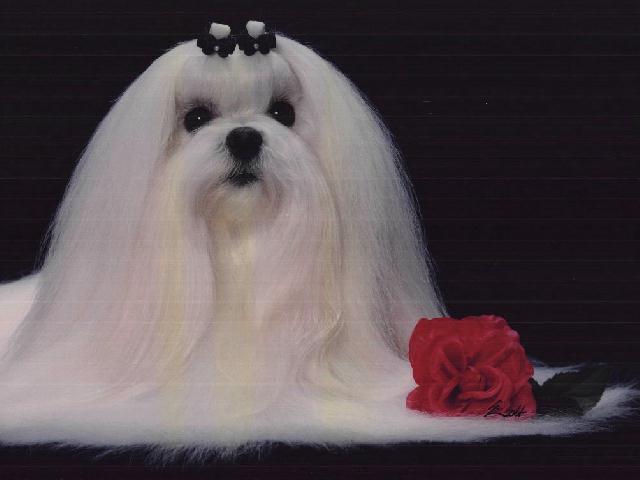 BIS BISS Am. Can. International

Ch. Richelieu's Sugar Coatedadd text.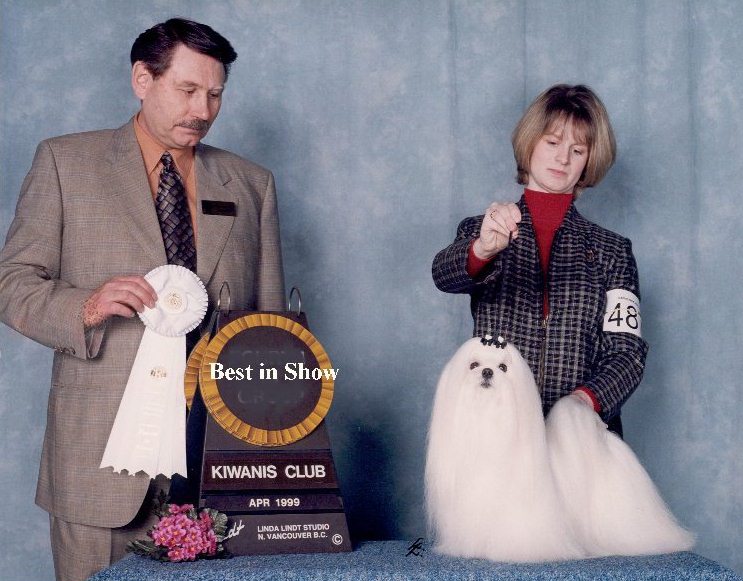 Many of today's Richelieu Maltese can trace their  fine qualities back to  Cody  . He was a  puppy back from  the first collaboration between  Richelieu Maltese and  Pat who owned Cody's Sire BISS BIS Ch. Two Be's Sugar Frosted . Cody was the Number one Maltese in Canada 2000 handed by Jennifer and the Number one Maltese in Italy that following year handled by Paequal . He was a charming 7 pound dog with a beautiful heavy straight silk coat  and excellent movement both coming and going away.  The  sire of 25 Champions which included many AMA specialty point winners and the sire of BISS Ch. Richelieu's Sugar Smack thru American Maltese Assn Best in Specialty show winner from the Classes.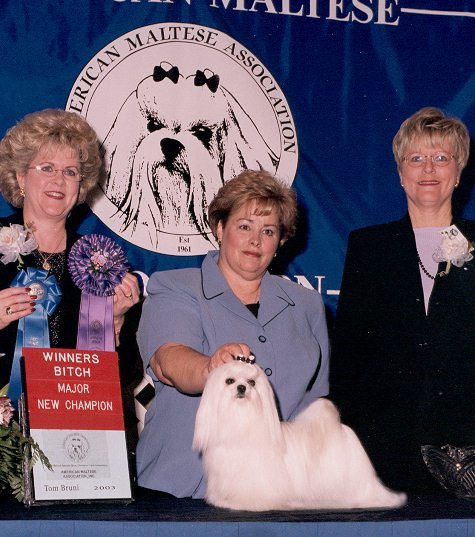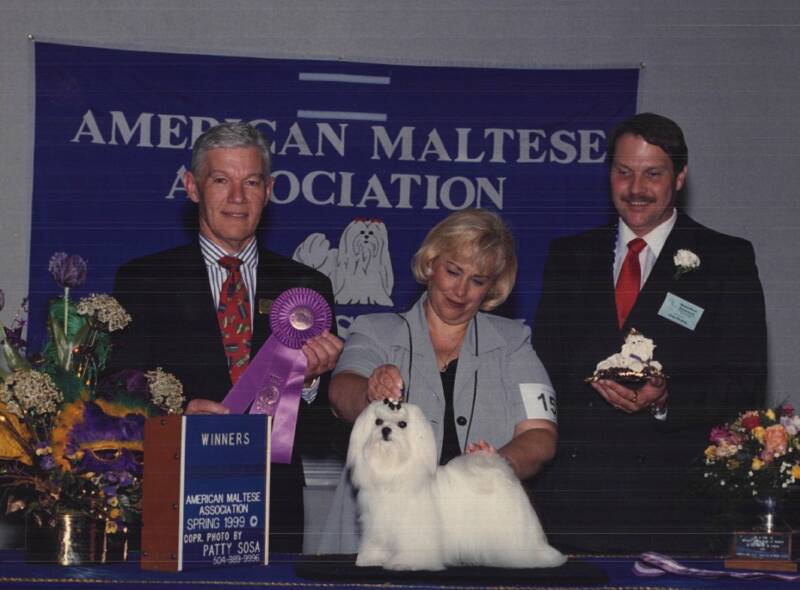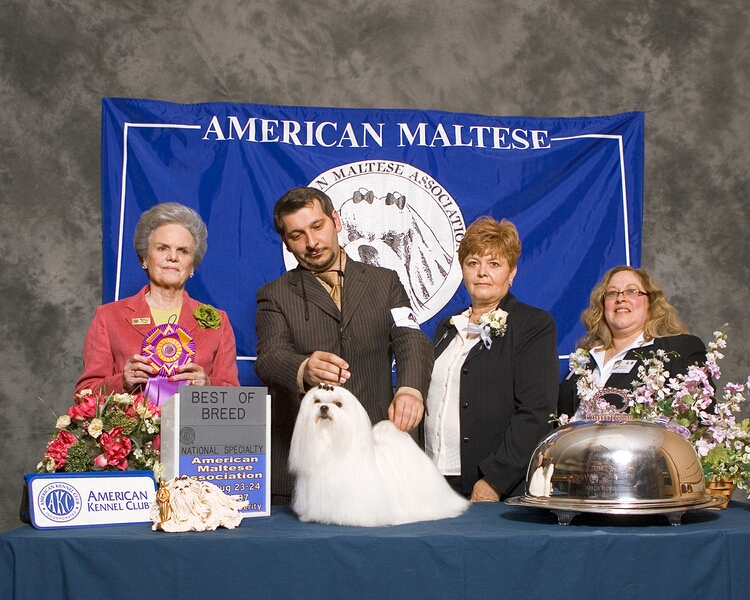 Some of Cody's grand children